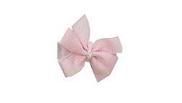 whoa chickies...has this week gone by fast! hope you're all doing great and stayin warm. i hear a lot of you are still gettin that white stuff! it's been so nice on the island here. its been raining ~ but, i can't complain really...it not white coming down..and it's not cold! we've actually managed to get outside and enjoy a few campfires. ah...can't beat that! well this is the last week of the arch challenges over at

Something Completely Different

. its was a great month makin them and a great challenge for me! this week's challenge is an arche with the theme *cats*. the background of my arche was rubbed with distress inks ~ then stamped. the image and cats are from a collage sheet i bought from artchix studio ~ and the bird was handcut from pp. i added some rubons in the background ~ stamped the letterz individually ~ then added some ribbon, stickles and bling for a final touch. i do hope you get a chance to pop on over to SCD and try the challenge out! we'd love to come and visit you and see your creations! also, that's a card i made using the new stamps dh bought me from *layers of color* for christmas ~ i just wuv those butterflies..yummy! well ~ i hope you all have a rawkin scrappy happy week! i'm off to do some housecleaning today ~ and errands downtown. ta ta!