hiya chickies! first off i'd like to wish everyone a very HAPPY THANKSGIVING! hope you all have a wonderful day ~ spent with family and friends. dh and i have been down with a crazy cold that just won't let up - so the two of us are stayin in..and stayin warm! we're gonna cook up a nice lil dinner for ourselves tonight and watch a few movies.
on the scrappin side of things ~ i created this lil pumpkin for our table. yep, it's there now and is going to be part of our thanksgiving setting today. the lo is created for the new challenge over at
dirty scraps
. again ~ the dt rawked another challenge with amazing creations. thanks again ladies for your inspiration. oh...and gotta tell ya ~ I WON #17 challenge at dirty scraps...some copics...how kewl is that eh! i so can't wait for them to arrive so i can get playin.
halloween pumpkin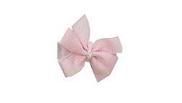 the journaling comes out behind the transparency to reveal more journaling
the journaling reads:
i just don't get it sometimes ~ the lies i sometimes tell 'myself' ~ as stand and face the 'man in the glass'. i try to justify my responses and actions towards 'certain' people when in fact ~ it is me who should be telling the truth. it is me who should taking off the facades and facing reality. i stand there in front of certain people ~ who have indespicably hurt me ~ and words come out of my mouth like 'yes'...and 'ok'...and i agree and sometimes laugh ~ and i fake a smile ~ and hug...yet cringe inside..when in reality ~ when deep down inside ...the truth is i really don't want to participate in certain people's lives...beacause they've had a profound effect on my emotional serenity....and have deeply hurt me...and yet it is me that stands there..and stays in silence with my pain ~ it is me who has the deficiency to love myself enough... it is me that lacks the courage..it is me who is afraid sometimes to say it 'just the way it is'...it is me who pretends at times to 'like' certain people. it is me who tries to justify ~ it is me who has that false sense of hope...when in fact ~ i know ~ it'll never change.it is the 'man in the glass' that needs to face the truth ~ the real truth ~ and quit lying to herself ~ it is me....who needs to change.it is me who needs to face these people ~ stand up with enough respect for myself ~ and say it ~ the way 'it is'. stand and be true to 'yourself'.
HUGZ