hiya chickies ~ well i tell ya ~ i'm sure glad to be back on the internet! i've been without it for the past couple of weeks ~ it has been booting me on and off and on and off! ACK! anyhoo ~ problem fixed! i got shaw cable in and got my own internet up and running! WHOHOO! and can you beleive there's only 8 days left til christmas ~ whoa! time flies eh!
anyhoo ~ here's a couple cards i did for this week's challenge over at
#80 sketch ~ in fact..i did up two cards this week using the sketch! ah..they sure turned out totally different from the other eh! i didn't get to play last week as dh and i were on the mainland. dh had another surgery and is now recovering. i sure hope this is the last of it ~ 7 surgeries later kinda tires one out! anyhoo ~ i'm back home ~ back with my goodies ~ and playing again!
hope everyone has a rawkin scrappy happy week ~ ya get all your shopping and wrapping done and ya manage to put your feet up and have a lil toast, too!
(oh..and sorry for the crappy pics ~ it's so gloomy outside)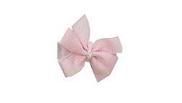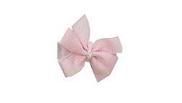 HUGZ