hiya chickies! well ~ here i am again ~ i've done
another challenge from over at
whohoo! gotta love a sketch ~ and they do have some rawkin sketches and inspiration there!
if ya get a chance ~ check it out!
sorry for the pic ~ it's been raining here for the past week and i've refused to venture outside with my camera to take a pic of my goodies ~ so when that sun decides to start shining again ~ i just may have to do some retakes. in the meantime i'm off to put some goodies away ~ and then probably pull it out again ~ when my mojo sees fit! have a fabulous week everyone!
and thanks for popping by!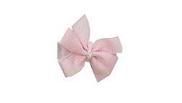 "life is sweet"
(click on image to make bigger)
thanks for takin the time to look chickies
HUGZ