hiya chickies! happy scrappin saturday!
ah...finally got home last night ~ unpacked ~ and settled in! and to top if off ~ our friends had sup all ready for us on our arrival ~ how kewl is that! we also had a yummy campfire and did lots of laughing and chittin chattan ~ oh and played some games ~ sure is great to be 'home'!
anyhoo ~ i hid out this morning and made a card using the sketch from this week's challenge over at
sweet sketch wednesday.
yep...another great sketch to be had!
the dt are awesome and such a great inspiration!
thanks again chickies!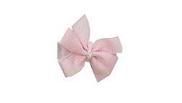 the mag and top two pps are raised with pop
dots to give a 3d effect. the butterfly is stamped
and hand cut
hope everyone has a rawkin week!
i'm heading outside ~ after a lil clean up here and wandering