hiya chickies ~ happy scrappin wednesday! yep...and that means another rawkin sketch from
sweet sketch wednesday
. pop on over and check it out ~ the dt have some great inspiration and ya gotta agree ~ it's always great to have a sketch to follow when creating.so stoked, too ~ one of the camppers here near me... saw my card and is going to be buying it off me for her daughter's b-day ~ how kewl is that!
i've stamped and handcut the butterflies ~ colored them with copics and added a touch of stickes. the butterflies and flowers are placed with popdots to give a 3D effect. the bouquet is handcut with my fave exacto knife..and the blue flowers are from 'love is in the details'...wuv those flowers!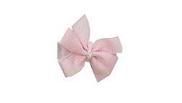 anyhoo ~ i hope everyone has a rawkin week! i'm off to do a lil tidy today ~ then later it's laundry, laundry, laundry! love ya'all ~ and thanks for popping by and leavin some lovin ~ please know it is appreciated!