hiya everyone! hope you all had another srcappy happy week! i sure did! i not only did another card using the sketch from sweet sketch wednesday ~ but ~ i also got to particiapate in another challenge at try it on tuesday. their theme this week is alter something using fabric ~ and TIOTs sponsor this week is the craft barn. i had fun creating for both challenges! AND AND AND...i even got another scarf knitted ~ a pink one! AND AND AND...i've completed the 1st slipper of a pair. ok..now...don't laugh too hard! (especially if you're a professional knitter!) this is my real first attempt at knitting a pair of slippers, so i'm still learning! it's an easy peasy pattern...but ~ i'm still workin on 'what wool' i need to use...and my tension! needless to say...i'm havin fun doing a little of this...and a little of that! oh...AND AND AND...the other project i've start on is a wooden bench for outside. i found another easy peasy pattern on-line...got the wood cut out ~ dh and i are at the sanding bit ~ and soon it'll be ready to paint...and yes...it'll be painted in fire engine RED! can't wait to show you a pic when i'm done!
ok...enough talking! here's my creations!
'merry christmas' (based on SSW's sketch)
coloring detail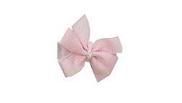 'altered notebook' ~ PRIVATE NOTEZ
i used an OLD PILLOWCASE for the front of the
altered notebook...
i stamped the design on it....then did a lil embellishing
and 'thanks' to donna c. for the scrumptious fabric flowers!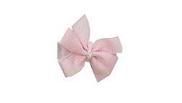 yep....those are my tootsies
i love the different tones in the wool
what do ya think? kewl eh!
(updated: 9:16 pm today ~ 2nd slipper ..completed!)
thanks for poppin by and leaving some lovin
please know it is appreciated! have an awesome week chickies!

and hugs