hiya chickies ~ whoa ~ it's sure been a while since i've been scrappin happy! summer is over ~ and wow ~ it was a busy one ~ had lots of friends over ~ lots of campfires ~ lots of scrumptious food and a whole lotta laughs! ah...what great memories! now i hope to get back into some serious creating!
i created these two cards for this week's challenge over at
sweet sketch wednesday.
hope you get a chance to pop on over for some creating, too!
and...ah ~ i'm getting a little head start on a few christmas cards! can't complain about that!
CARD #1 ~ 'share love'
(click on the photos to make bigger)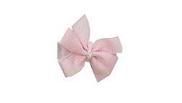 CARD #2 ~ 'merry little christmas'
(made this for my gd...ssshh... don't tell)
ah...a new pic of dh and i (and our lil 'mojo')
we really don't have many pics of us together
i'm always on the other side of the camera!
but....i'm trying to make some changes there so our
kids will have some memories of 'us'
ok...'note to melody'...'get on the other side of camera'!