wowza...this week has gone by fast ~ but...i can't complain ~ the weather has been beautiful and we've managed to get in a few campfires and enjoy some sunshine and fresh air ~ along with friends ~ and a whole lotta laughter!
...and i even managed to escape ~ pop on over to my two favorites blog challenges and do a little creating ~ whohoo!
for my 1st creation

~ try it on tuesday's challenge this week is 'taking to the skies'...interpretated anyway you want. whoa..i had to think a little on that one....but came up with another tag this week using some of my older stamps that have collected a bit of dust on them...
for my 2nd creation

~ sweet sketch wednesday has another fabulous sketch. i love popping over there and challenging myself to see what i can create using the sketches. and...i even got another christmas card done to boot! bonus! and whoa..that image too a while to handcut...those little lights are TI..NY! ack! the image is placed on pop dots to give a 3D effect...
both blogs have fabulous inspiration by the dt! hope ya get a chance to pop on over and give the challenges a try! come on...i dare ya!
'taking to the skies...and soar' (tag)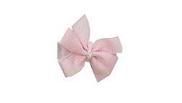 'merry christmas'
thanks for popping by and leaving some lovin
please know it is appreciated!