today ~ remembrance day ~ in memory of our veterans ~ i fully respect and support you!
a moment of silence...on this 11th day ~ of this 11 month ~ on the 11 hour...'LEST WE FORGET'
if you get a chance ~ please take a moment to watch this video ~ done by terry kelly!
...what a powerful message!
'PITTANCE OF TIME'
i hope everyone has had an awesome week! i have..and have been busy...busy!it's a really blistery, windy..chilly day here today! whoa! thinkin i'll stay and stay warm.hope you all have sunshine where you are! if so..please send some my way!
my first creation is for Try It on Tuesday ~ who's challenge this week is to create a tag using 'peels offs'.ok...i hunted high and low for those in my stash...to no avail. went shopping...couldn't find any either! so...i took an ol' sticker and created the outline of the angel. i placed it down...distressed over it ~ then peeled it off...then handcut the inside angel out ~ leaving the masked effect around the angel. i placed a paper doily behind it to give a 3D effect! ok...i tried! watch...next time i go shopping ~ those peel offs will probably be staring me in the face!
'peace'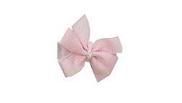 for my 2nd creation ~ a card using another great sketch created by arlana over at
sweet sketch wednesday. and oh...i used my newsest stamp from sarah kay..isn't it adorable. yep...i can see me using that image lots. hope you don't get bored seeing it.
'thank you'
'details' (ah..another rainy day ~ sure doesn't make
for a clear crispy pic...ack!)
hope you all have a wonderful scrappy week!

and hugs