wow ~ can you believe it's only 9 more days til christmas! i'm pretty well done all the 'christmassy' shopping...just a couple more cards and i'm done! i'm so looking forward to getting together with family and friends over the holidays and juz chillaxin! (and eating all that scrumptious food ~ diet can come later!)
this week over the try it on tuesday ~ the theme is 'tagtastic' ~ gift tags galore! i used the new stamp the received from the craft barn ~ from winning a challenge at try it on tuesday ~ isn't it adorable! i stamped ~ colored ~ layered and handstiched the stocking. thanks again for the scrumptious goodie.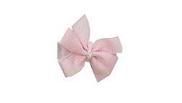 i made a christmas card for dh's sister using sketch 132 over at sweet sketch wednesday. and again...the dt has some great inspiration ~ do check it out!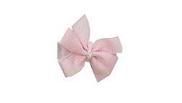 ...and oh ~ this week i received a brown envie in the mail ~ all the way from the UK. i was so surprised..and didn't have a clue who it was from...as there was no return addy. ok...i opened it up and these were the goodies i received from 'zoe'...whoa... such scrumptious goodies! i've always admired her talent and creativy...and now ~ i've got a few goodies in hand! i'm honored! the altered canvas is absolutely gorgeous IRL...and those butterfly embellies are 3D and so yummy! i love butterflies. also, zoe made the necklance...ok.....like...WOWZA..that is just toally rawkin kewl! the colors are just beautiful. and it's funny...i have been searching for a necklace to go with my new blouse that i'm wearing at christmas...and this matches just perfect. THANK YOU SO MUCH ZOE! you're a sweetheart and i will cherish your gifts foreva! big hugz!
isn't that penquin card adorable!
'thank you ~ thank you ~ thank you'
thanks everyone for popping by
hope you all have a fabulous scrappin happy week!

and hugz